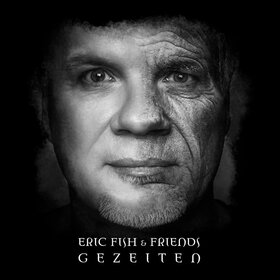 Verschoben
Bisheriges Datum:
ERIC FISH & FRIENDS - Gezeiten - Tour 2022
Juri-Gagarin-Ring 140a
99084
Erfurt
Event organiser:
Konzertagentur Appel & Rompf GmbH Co. KG, Heckerstieg 3, 99085 Erfurt, Deutschland
Event info
Als Sprungbrett in seine musikalische Karriere diente dem als Erik-Uwe Hecht geborenen Sänger sicherlich seine Teilnahme am DDR-Wettbewerb der Nachwuchsliedermacher. Hier schaffte Eric Fish es damals bis in den Endausscheid und gründete anschließend noch im selben Jahr die Band Catriona. Kurz darauf stieß er zur Mittelalter-Folk-Rock-Band "Subway to Sally" bei der er seit 1992 Frontmann ist.

Doch auch solo ist Eric Fish erfolgreich: Seit mehreren Jahren geht er mit kleiner Band als "Eric Fish & Friends" auf Tour und hat seit 2004 fast jährlich ein neues Album aufgenommen. Die Single "Traumfänger", welche aus seinem zweiten Solo-Album "Auge in Auge" stammt, wurde von den Fans mit dem gleichen Enthusiasmus wie die Alben "Zwilling" von 2005 und "Anders sein" von 2009 entgegengenommen.

Ein live Konzert von Eric Fish & Friends ist nicht nur für eingefleischte Subway to Sally Fans ein Muss! Tickets am besten gleich hier bei ReserviX buchen!