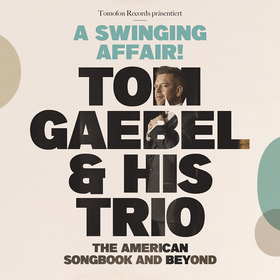 Tom Gaebel & His Trio - im Stadttheater Aschaffenburg
Schloßgasse 8
63739
Aschaffenburg
Event organiser:
Colos-Saal (Berninger Musik und Gastronomie GmbH), Rossmarkt 19, 63739 Aschaffenburg, Deutschland
Event info
Donnerstag, 23. November, Beginn 20 Uhr, Einlass 19 Uhr
A Swinging Affair – The American Songbook And Beyond
Deutschlands Crooner Nr. 1 swingt sich durch das große Erbe der amerikanischen Jazz-Standards
Event location
Stadttheater Aschaffenburg
Schlossgasse 8
63739 Aschaffenburg
Germany
Plan route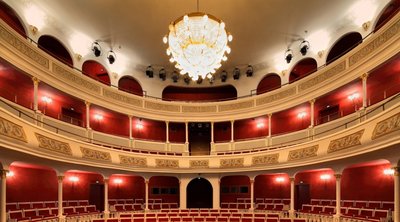 Das Stadttheater Aschaffenburg blickt auf eine über 200-jährige Erfolgsgeschichte zurück. Schon früh war es das kulturelle Herz der unterfränkischen Stadt und sorgte mit einem gefüllten Veranstaltungskalender für jede Menge Unterhaltung. Auch heute noch lockt das Theater mit einer spannenden Mischung aus Tanz, Theater und Konzerten, wobei Gastspiele internationaler Kompanien das Angebot abrunden.

Seit 1811 begeistert das Theater die Bürger und Besucher Aschaffenburgs. Das Programm bietet beste Unterhaltung für jeden Geschmack und überrascht in jeder Saison mit vielen originellen und anspruchsvollen Veranstaltungen. Traditionelle Stücke gibt es hier ebenso zu sehen wie zeitgenössische Aufführungen. Die Vielfältigkeit des Theaterspielplans spiegelt sich auch in der Architektur wieder. Renaissance- und klassizistische Elemente sind hier ebenso zu erkennen wie Hinweise auf den Baustil der Nachkriegszeit und zeitgenössische Strukturen.

Das Stadttheater liegt im Herzen der Innenstadt und ist zu Fuß gut zu erreichen. Aufmerksame Besucher finden auf dem Vorplatz eine riesige Sonnenuhr zu der es in der "Stadtloggia", am südlichen Ende des Platzes einen Raum mit vielen interessanten Informationen gibt.